Karen Carpenter's death happened before I was of an age to be affected by the loss of great talent. Prince and George Michael however made me sad. Its odd to morn the loss of people we didn't personally know. (Plus I was totally expecting to marry one of them when I was in High School— yes I know—but I was in High School, don't judge)
But in a way we do know great artists, they spoke to us with music. You must have an ice cube for a heart not to hear Karen Carpenter sing "Rainy days and Mondays always get me down… " and not feel at least a bit mellon collie.  I heard this song this last week and I admit I teared up.  I think our collective sadness over the death of talent is in part being deprived of what they might have shared with the world in the future.  And the other part of how they made us feel human, connected and not alone through their music.
It has been raining in SoCal, and based on the News coverage you think the apocalypse was upon us. Now granted Sothern Californian's don't do well in the rain. We can't drive in it. It messes up our hair, melts our Botox and ruins outdoor activities.  For which we have come to expect as available for our enjoyment 365 days of the year. The rest of the world knows better; sunny days, great songs, good friends, happiness and love… all should be cherished because rain and Mondays are inevitable.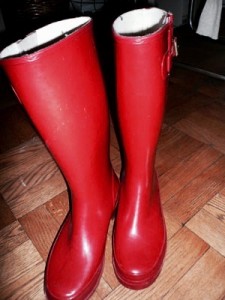 What I really don't understand with all the news coverage about rain and Trump's latest tweet, why no one knows about the Fukushima nuclear disaster?  I like to think I'm somewhat informed about current events, but when a friend mentioned it, I had no idea what he was talking about.
So here you go…. There was an accident at Fukushima nuclear plant initiated primarily by the tsunami following the Tohoku earthquake in March 2011. There is tons of details online if you want be more informed and alarmed. But basically the plant had a complete meltdown, the damage has yet to be contained and has been leaking 300 tons of radiation into the Pacific since 2011 every eight days. It is estimated that the radiation would take 3-5 years to hit the west coast. So now.
It is stated by the 'experts' the radiation levels would be low and highly diluted by the time it gets to the west coast. And this might be comforting if the damage was contained and the radioactive material was not still constantly dumbing into the Pacific, but they don't know when this might stop, it is completely uncontained.
Anyone wanna borrow my Geiger counter? And I hope these goulashes are more than waterproof.